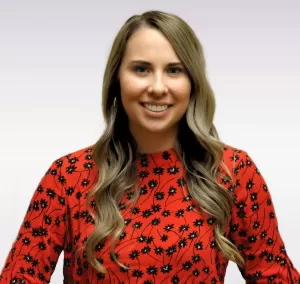 Assistant Director of Administration
As the Assistant Director of Administration, Megan is tasked with helping the Director of Administration with day-to-day tasks. Prior to taking over in this role, Megan served as the Client Intake Director and as the Services & Facilities Director, after previously working in the Intake Department for a few years as an Intake Assistant. Prior to working at Stange Law Firm, Megan worked in various capacities involving customer service and care.
In her free time, Megan enjoys spending time with her husband, Jack, and her family and friends. She also enjoys traveling and shopping.
Protect Yourself By Understanding Your Options and Knowing Your Rights

Stange Law Firm, PC
120 S. Central Avenue, Suite 450
St. Louis (Clayton), Missouri 63105
Toll Free:
855-805-0595
Fax:
314-963-9191

Family Law Legal Services At

Your Fingertips
FEATURED ARTICLES FROM THE STANGE LAW TEAM
When you choose us, you don't have to sacrifice quality or service. You get the resources of a large divorce and family law firm AND the attentive service of a local attorney.
A prenuptial or postnuptial agreement are both marital agreements made between spouses or soon-to-be spouses. These agreements allow parties to determine individual and shared rights
Read More