Prenuptial Agreements Line by Line
For your convenience, Stange Law Firm, PC accepts credit card payments online. We accept Visa, MasterCard, Discover and American Express.
about Prenuptial Agreements
Below is the Description:
Written by an experienced attorney who frequently speaks on various family law topics, Prenuptial Agreements Line by Line is a comprehensive examination of the crucial components included in a sample prenuptial agreement for the family law practitioner, general practice attorney, paralegal, mediator, or law student. 
This book explains the reasoning behind different clauses in a prenuptial agreement, including those that address the division of marital and separate assets, consideration, spousal support, lawyers' fees and costs, alternative dispute resolution, and confidentiality to help meet the specific needs of each client. The sample agreement contained in this book outlines a variety of options and alternatives in drafting a prenuptial agreement, including some ways spousal support can be addressed, how property and debt division might be tackled, as well as potential confidentiality issues and potential agreements on alternative dispute resolution. While this agreement is not designed to include every possible provision, it acts as a useful starting point for the drafting of an enforceable contract. Prenuptial Agreements Line by Line is a valuable resource for anyone who has ever helped draft or negotiate a prenuptial agreement.
To get your copy of the book, or see a preview, click below.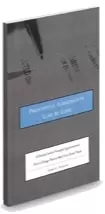 Prenuptial Agreements Line by Line
Aspatore Books from Thomson Reuters Westlaw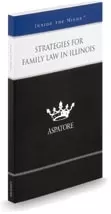 Strategies For Family Law Illinois
Aspatore Books from Thomson Reuters Westlaw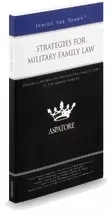 Strategies For Military Family Law
Aspatore Books from Thomson Reuters Westlaw
We've dedicated our firm to family law. Watch a quick video on why:
prenuptial agreements Law
Need Help Understanding Prenuptial Agreements? Call Now
For assistance understanding your prenup, call our firm today or send us a message online. With a commitment to helping individuals through the high-asset divorce process, we serve clients throughout Missouri, Illinois, Kansas, Oklahoma and Nebraska. We have locations in St. Louis, Chicago, Kansas City, Columbia, Springfield, Wichita, Tulsa, Oklahoma City, Lincoln, Omaha and beyond in the Midwest.
OTHER


Other Relating Topics:
Can I afford to get a divorce with a large sum of assets?
We frequently hear this question from people who believe that they have too much to lose to divorce. They stay in marriages in which they are unhappy — sometimes for years — when they believe they cannot afford to get a divorce.
Hidden assets
Divorces — especially those involving division of closely held small to mid-sized businesses — can sometimes involve hidden assets. When this happens, we have the resources and connections necessary to locate them for proper division.
Valuing professional practices and businesses
Valuing a professional practice can be extremely difficult because much of the value is in the individual's contribution, not in merchandise or interests that can be easily divided. If you have questions, we have answers.
Pensions, IRAs and 401(k)s
Missouri law significantly affects the division of retirement savings accounts. If many of your assets are in IRAs or 401(k)s, we can talk with you about your options.
Qualified Domestic Relations Orders
QDROs create or recognize the existence of an alternate payee's right to receive all or a portion of the benefits payable under a retirement plan. We can explain what this means for you.
Divorce Tax Issues
For some, they can have significant questions and concerns about how getting divorced might effect them from a tax perspective. We can help ensure that clients can get the tax advice they need from tax professionals.
Maintaining Lifestyle
Many individuals have spent their entire life working hard in order to maintain a lifestyle that they have sought out. We can help individuals going through divorce ensure that they are put in the best financial position possible after a divorce.
Business Owners
Many individuals have spent their whole life trying to create a successful business or they have assisted their spouse build up this interest. It can be stressful when that business interest becomes part of a divorce proceeding. However, we an help ensure that a business interests are fairly evaluated.
Prenuptial & Postnuptial Agreements
Prior to entering into a marriage, or after the wedding date, many individuals are interested in putting together a prenuptial or postnuptial agreement to ensure that there are not lengthy and contentious divorce proceedings later if the marriage ends in divorce In these instances, we can help.
Farm Divorce
In certain cases, parties going through a divorce may own a family farm. This can result in the farm itself, equipment, livestock and other valuable assets being put in play in a divorce. We can help you if this is the case.
Vocational Examination
The income producing potential of a husband and wife can be an important issue in a spousal support or child support case. A vocational examination can be useful in many of these cases where the current income of a party does not appropriately reflect what they could make.
Real Estate Portfolios
Real estate can be an important issue in divorce cases where the parties own rental property and other valuable real estate. We can work with parties in these types of cases to make sure these assets are property valuated and apportioned.
Delayed Compensation
In some situations, a party may be compensated through delayed compensation. This is an important area that should not be over-looked in a divorce.
Overseas Assets
Overseas assets can be significant issue in certain cases. It is vital that you have an attorney who understands how to address this issue.
Protect Yourself By Understanding Your Options and Knowing Your Rights

Stange Law Firm, PC
120 S. Central Avenue, Suite 450
St. Louis (Clayton), Missouri 63105
Toll Free:
855-805-0595
Fax:
314-963-9191

Family Law Legal Services At

Your Fingertips
FEATURED ARTICLES FROM THE STANGE LAW TEAM
When you choose us, you don't have to sacrifice quality or service. You get the resources of a large divorce and family law firm AND the attentive service of a local attorney.
A prenuptial or postnuptial agreement are both marital agreements made between spouses or soon-to-be spouses. These agreements allow parties to determine individual and shared rights
Read More