Orientation day will help you become familiarized with the firm's policy, procedures, and practices. If you have any questions throughout the day, please reach out to our Human Resource Director:
The following videos will be watched throughout the day:
Stange Manual Videos – Policy Manual + Structure and Procedures Manual
Dealing with Irate Customers
Harassment: Sex, Religion, and Beyond
Initial Consultation Video
Additional onboarding tools available to you…
All employment forms and template forms to use in client cases can be found in our Forms drive located in File Explorer, left-hand column, under This PC.
To obtain your paid ABA Membership to watch CLEs, please contact your immediate supervisor to get the process started. You may also watch CLEs in our Forms drive.
Free Version of Microsoft 365:

We use CaseText for our legal research. The login information is set forth below:

Trial Preparation:


Trial School Video: https://youtu.be/GmZYk8aoYP4
In each office is a Fundamentals of Trial Techniques book by Thomas A. Mauet. This book is an excellent resource to use while preparing for Trial.
We are excited to have you aboard with Stange Law Firm, PC!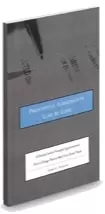 Prenuptial Agreements Line by Line
Aspatore Books from Thomson Reuters Westlaw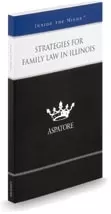 Strategies For Family Law Illinois
Aspatore Books from Thomson Reuters Westlaw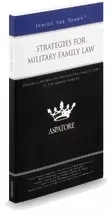 Strategies For Military Family Law
Aspatore Books from Thomson Reuters Westlaw
Protect Yourself By Understanding Your Options and Knowing Your Rights

Stange Law Firm, PC
120 S. Central Avenue, Suite 450
St. Louis (Clayton), Missouri 63105
Toll Free:
855-805-0595
Fax:
314-963-9191

Family Law Legal Services At

Your Fingertips
FEATURED ARTICLES FROM THE STANGE LAW TEAM
When you choose us, you don't have to sacrifice quality or service. You get the resources of a large divorce and family law firm AND the attentive service of a local attorney.
A prenuptial or postnuptial agreement are both marital agreements made between spouses or soon-to-be spouses. These agreements allow parties to determine individual and shared rights
Read More