The Directors at Stange Law Firm, PC
Since Stange Law Firm, PC was founded, our attorneys continue to work hard for our clients. Many of our attorneys have received numerous awards and honors for their efforts.
CONTACT US ONLINE OR BY PHONE TO SCHEDULE A CONSULTATION.
OUR PROFESSIONALS
Other Members of Our Team at Stange Law Firm, PC
Paralegals & Legal Assistants
Michelle Sailler, Kelly Burke, Shawna Carlon, Jessica Stephens, Michelle McCrary, Garrett Proctor, Brooke Walker, Marisol Davila, Ryan Outersky, Sydney McWard, Gabrielle McKee, Mycah Butler, Tanner Friedman, Camden Currie, Fay Lewis, Zachary Arnold, Hannah Bolen, Cassie Bowman, Brenda Martin, Keisha Johnson, Kenzi Dowdell, Madison White, and Alexandria Dudley.
Receptionists:
Sophea Carrico and Anaia Elliott.
Law Clerks:
Gerren Banks and Emma Stubner.
Finance Assistant Director:
Camlin Scott.
Billing Clerks:
Madison Chesney and Grace Roberts.
Client Intake Assistants:
LaRetha Johnson and Kyara Sullivan.
Client Care Assistant:
Madisyn Zigrang.
Human Resource Assistant:
John Twombly.
Marketing Assistant:
Samuel Boyd.
Recruiting Assistant:
Jack Darity.
CAREERS AT STANGE LAW FIRM
Want To Join Our Team?
Contact St. Louis (Clayton) Family Lawyers in Missouri, Illinois, Kansas and Oklahoma also Serving Kansas City, Columbia, Springfield, Wichita, Topeka, Oklahoma City, Tulsa and the Surrounding Areas

If you looking to find and hire a family lawyer, contact us online or by phone to schedule a confidential consultation at any of our convenient locations by calling 855-805-0595.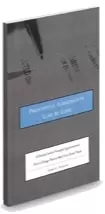 Prenuptial Agreements Line by Line
Aspatore Books from Thomson Reuters Westlaw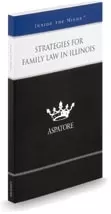 Strategies For Family Law Illinois
Aspatore Books from Thomson Reuters Westlaw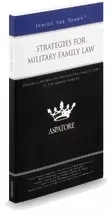 Strategies For Military Family Law
Aspatore Books from Thomson Reuters Westlaw
Protect Yourself By Understanding Your Options and Knowing Your Rights
Stange Law Firm, PC
120 S. Central Avenue, Suite 450
St. Louis (Clayton), Missouri 63105
Toll Free:
855-805-0595
Fax:
314-963-9191

Family Law Legal Services At

Your Fingertips
FEATURED ARTICLES FROM THE STANGE LAW TEAM
When you choose us, you don't have to sacrifice quality or service. You get the resources of a large divorce and family law firm AND the attentive service of a local attorney.
Divorce is a difficult and emotionally stressful process for everyone who experiences it. While your impending divorce may involve a child custody determination and other
Read More