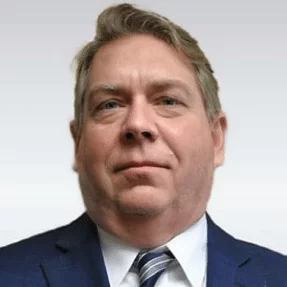 Practice Areas
Family Law
Divorce
Child Custody
Child Support
Paternity
Modification
Adoption
Guardianship
Prenuptial & Postnuptial
Agreements
Spousal Support
Bar Admissions
Illinois
United States District Court for the Southern District of Illinois
Education
Southern Illinois University School of Law

Southern Illinois University at Maryville

Senior Team Leader Attorney

Facing family law matters can be an emotionally overwhelming experience. This is why it is important to have an attorney on your side that will advocate for your rights and that understands the process of your matter. Kelley Zuber is a Senior Team Leader Attorney with Stange Law Firm and can assist you from the firm's Maryville, Illinois Office in Madison County.
Kelley Zuber graduated from Southern Illinois University School of Law in 1999. His academic proficiency led him to be named to the Dean's List on multiple occasions. Prior to obtaining his law degree, he earned a Bachelor of Science in History with a minor in Biology from the same University.
Kelley is Lead Counsel Rated for divorce and family law. Since 1997, Lead Counsel Status Verified has been granted to attorneys who possess the right professional experience and a spotless record.

Kelley has worked for numerous State's Attorney's offices, including in Jackson County, St. Clair County and Union County. Kelley also worked in private practice, resulting in a vast amount of trial and courtroom experience.
When he is not practicing law, Kelley enjoys watching soccer and playing music.
Note: The choice of a lawyer is an important decision and should not be based solely upon advertisements.
Protect Yourself By Understanding Your Options and Knowing Your Rights

Stange Law Firm, PC
120 S. Central Avenue, Suite 450
St. Louis (Clayton), Missouri 63105
Toll Free:
855-805-0595
Fax:
314-963-9191

Family Law Legal Services At

Your Fingertips
FEATURED ARTICLES FROM THE STANGE LAW TEAM
When you choose us, you don't have to sacrifice quality or service. You get the resources of a large divorce and family law firm AND the attentive service of a local attorney.
After a divorce, a family's circumstances can change, and the divorce court orders can be modified to reflect those changes. Child support is one modifiable
Read More