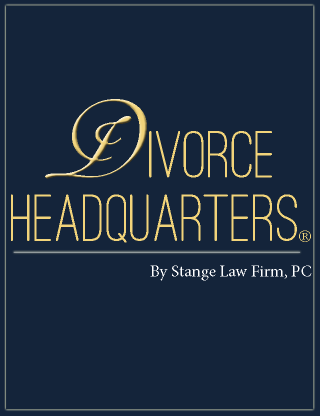 Divorce Headquarters ® by Stange Law Firm helps provide a wealth of useful information in family law matters such as divorce, child custody, child support, property division, military family law, paternity, and other domestic relations matters.  It is available for Apple and Kindle. Easily sort and read through helpful articles and videos on various family law topics that you can easily share on Facebook, Twitter, and via Email. Additionally, Divorce Headquarters ® regularly provides updated information and content. As a client of Stange Law Firm, you can easily log in to Your Case Tracker through Divorce Headquarters to view important documents regarding your case, get office location information, and email any questions you may have to Stange Law Firm. Available on iPhone, iPad, and Androids to browse our frequently updated resources, easily share and stay connected. We welcome any suggestions you may have regarding Divorce Headquarters ®. Do not hesitate to send us any feedback. 

Download your FREE copy of Divorce Headquarters ® today by clicking below:

 

 

You can also contact us online or call 855-805-0595 for more information or if you would like to speak to a lawyer in Missouri, Illinois, Kansas, Oklahoma, or Nebraska in St. Louis, Chicago, Kansas City, Columbia, Springfield, Wichita, Tulsa, Oklahoma City, Omaha, Lincoln, Chicago and beyond.